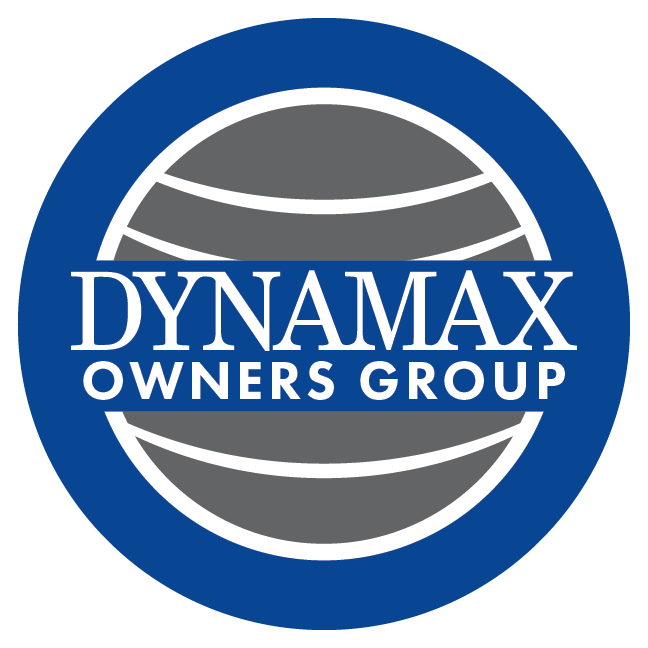 2021 Eastern Dynamax Owners Gathering
Hosted at the Creekfire RV Resort in Savannah, GA
Come explore beautiful Savanna, Georgia while meeting and engaging with other Dynamax Owners
RV site reservations must be made separately from the event. It is the sole responsibility of the attendee to make their reservation for camping.   Since we have a block of sites it's best to call to make your reservation.  Be sure to mention you're with the Dynamax Owners!
The Dynamax Owners Gatherings are a relaxed atmosphere where like minded owners get together and compare notes, enjoy each others' company, and get to know one another in person rather than just online.

Meet Other Owners
Put a face to the screen names you've been interacting with.

Swap Stories
Compare notes on owning your Dynamax and see what others have done to theirs.

Make new Friends
Spend the weekend relaxing and head home with a new set of friends.
Here's a brief look at the scheduled events for the weekend.  These gatherings are a lot more informal than other rallies you may have attended.  That doesn't mean there won't be things happening when nothing is scheduled, just that we like to keep things a little more free form.  If an event is noted as "Tickets Required" its because we need a solid head count, and in some cases to collect some money to pay for it.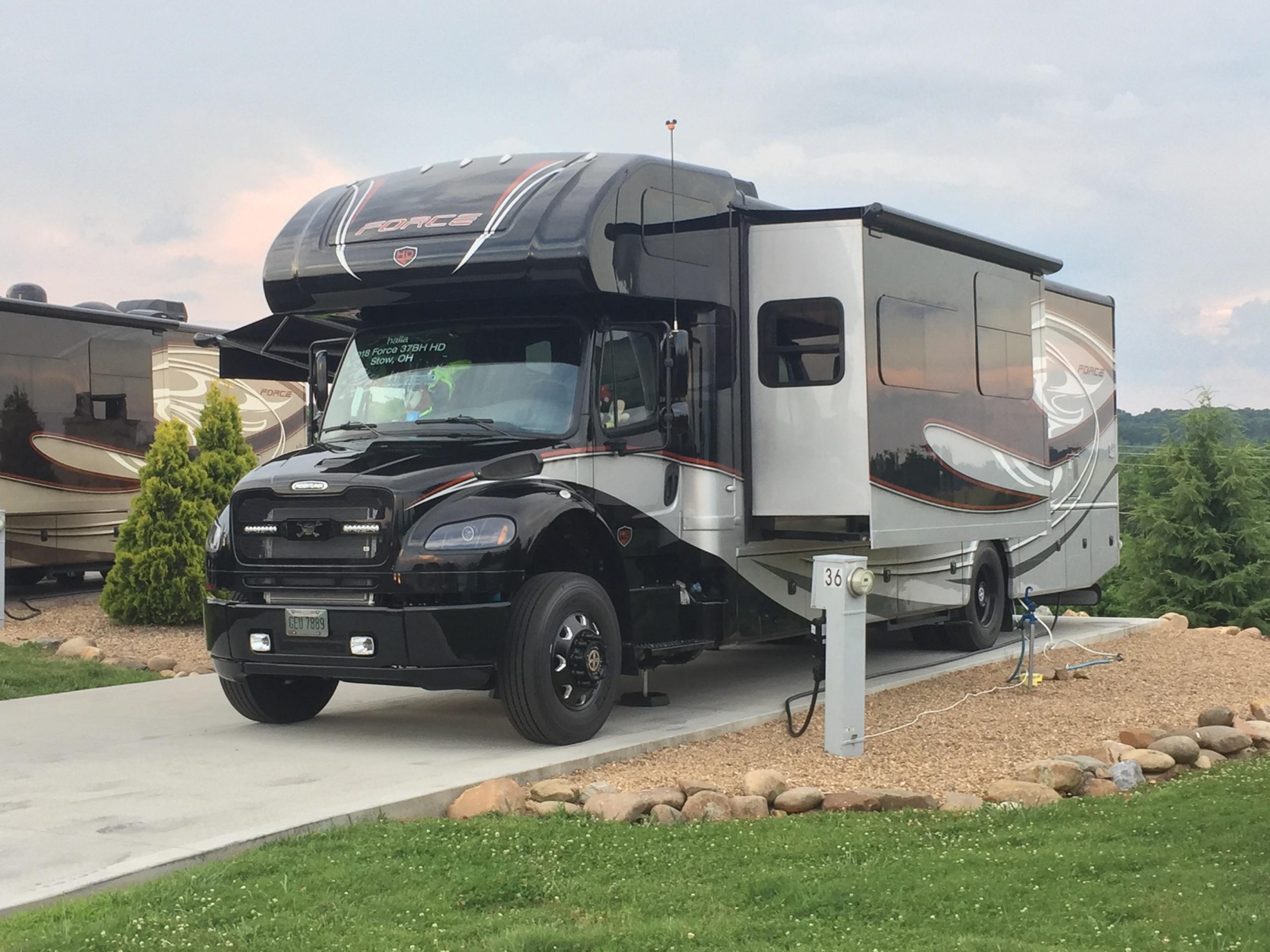 Check-In
Stop by Site 154 and check-in with Aaron, get your goodie bag, and kick off the weekend.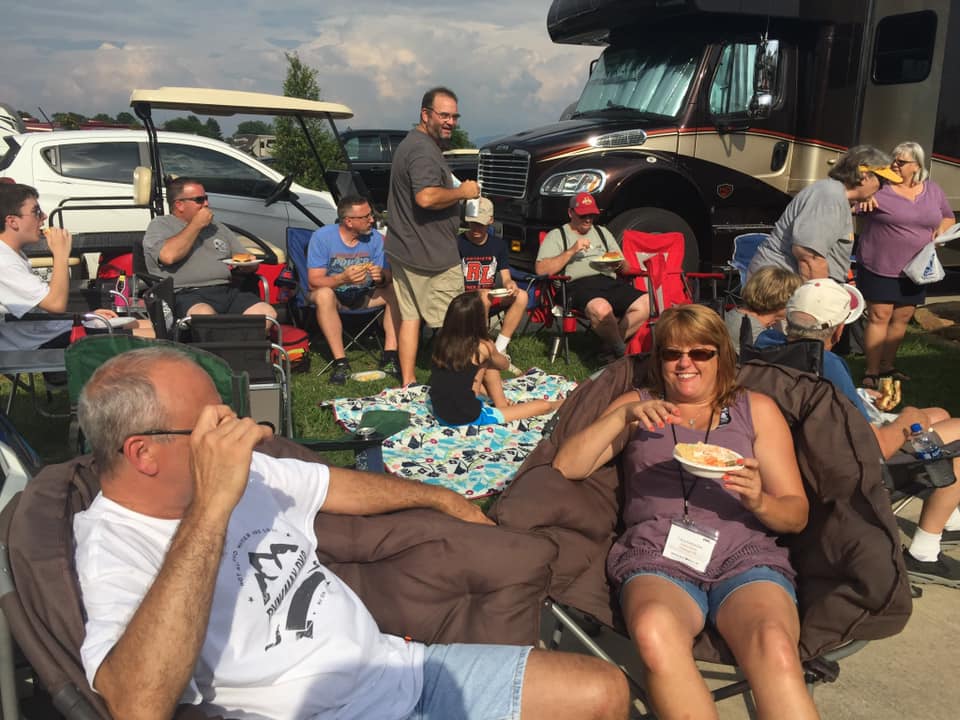 Meet 'n Greet
After checking in, hang around for a meet and greet with the other members of the gathering. Sit back, crack open an adult beverage [BYOB], and enjoy each other's company. We'll likely spill into other sites as the group grows, but that's OK! because we've got the whole area.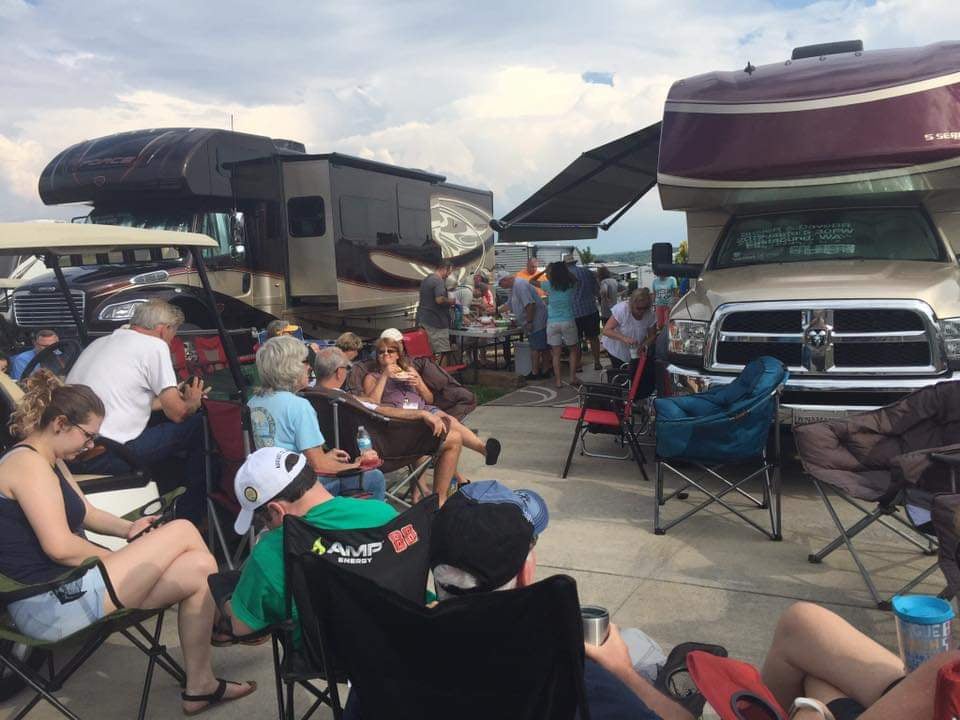 9:00 am
BClemens
Rally Tent
Donuts with Dynamax
Have some breakfast pastries while talking tech with the masters themselves. We'll sit down with representatives from the factory to answer your questions and talk about their strategies.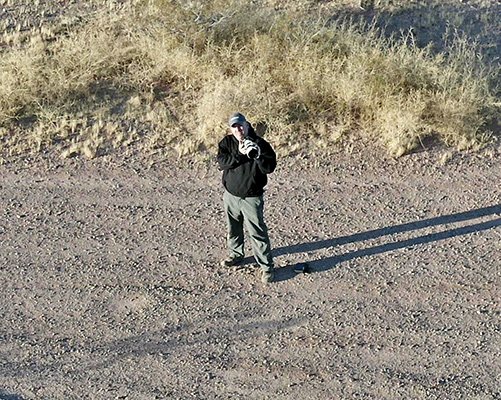 10:00 am
FOURWHL
Rally Tent
Photography Tips and Tricks
Join (the other) Brian for an introduction to the fundamentals of photography and some tips on how to take better pictures.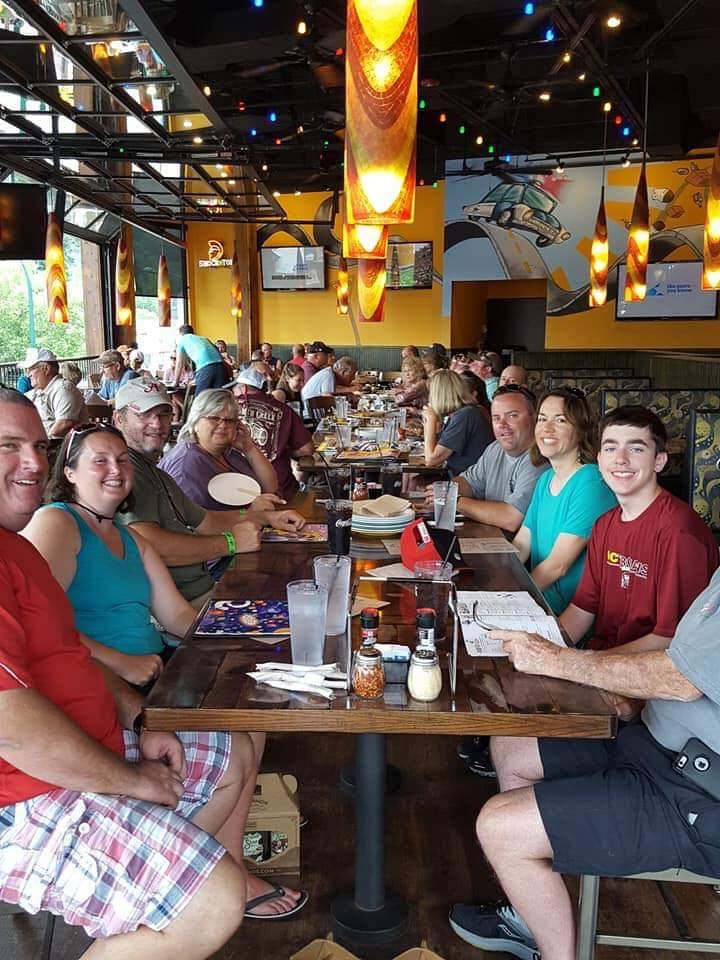 3:00 pm
shultz01
Rally Tent
Local Beer Sampling
Join Andy for a chance to share your favorite local beer, and sample a selection of other members'. Bring a 6-pack of your favorite beer, then we'll divide everyone into groups and you'll have a chance to share with everyone.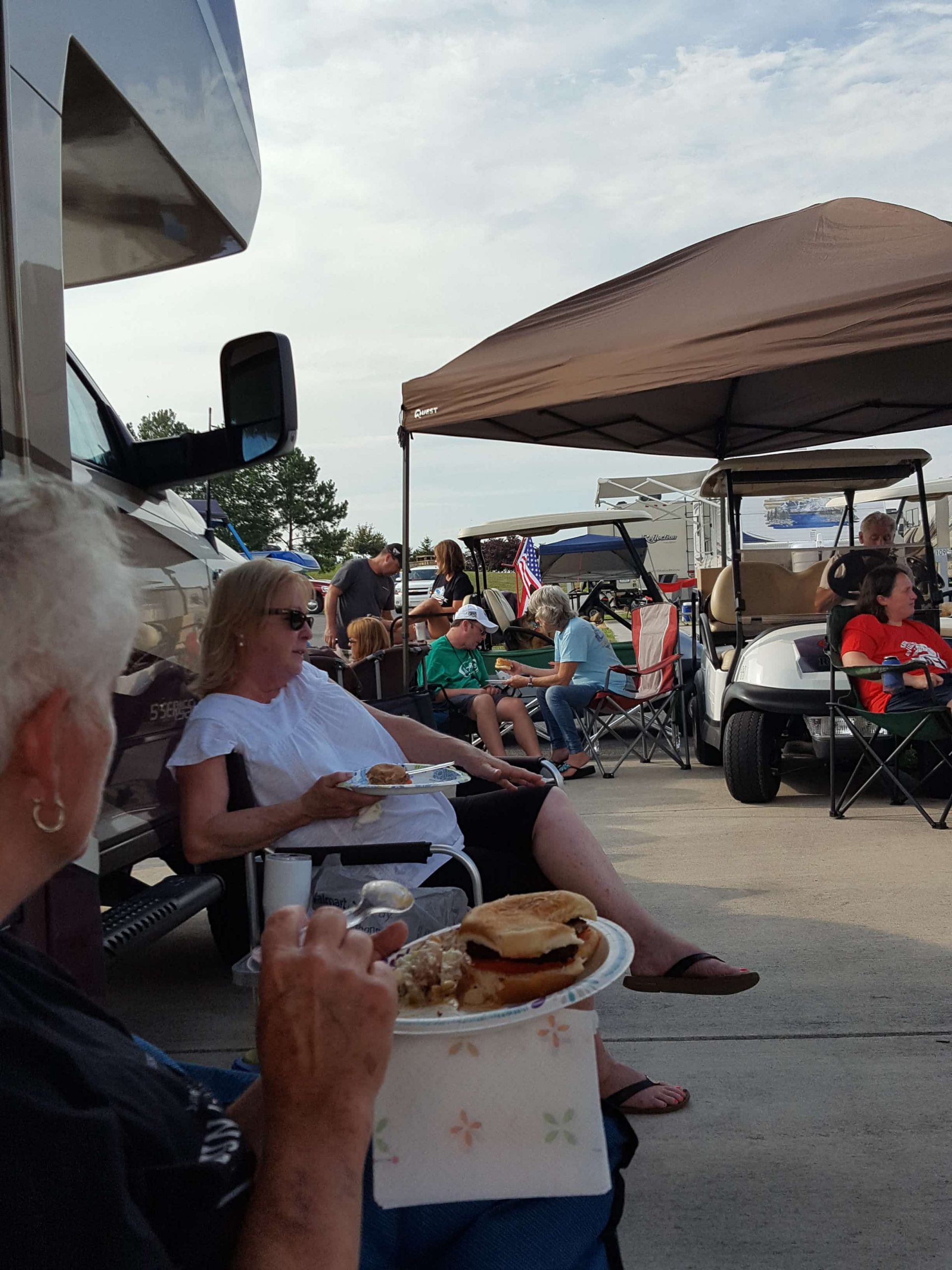 Catered Dinner
Saturday night dinner has been stepped up this year! We're having a caterer bring the food so we can focus on having fun. Menu includes: Ribs, Rotisserie Chicken, Salad, Cole Slaw, baked beans and potatoes. Sign up for dinner using the tickets below.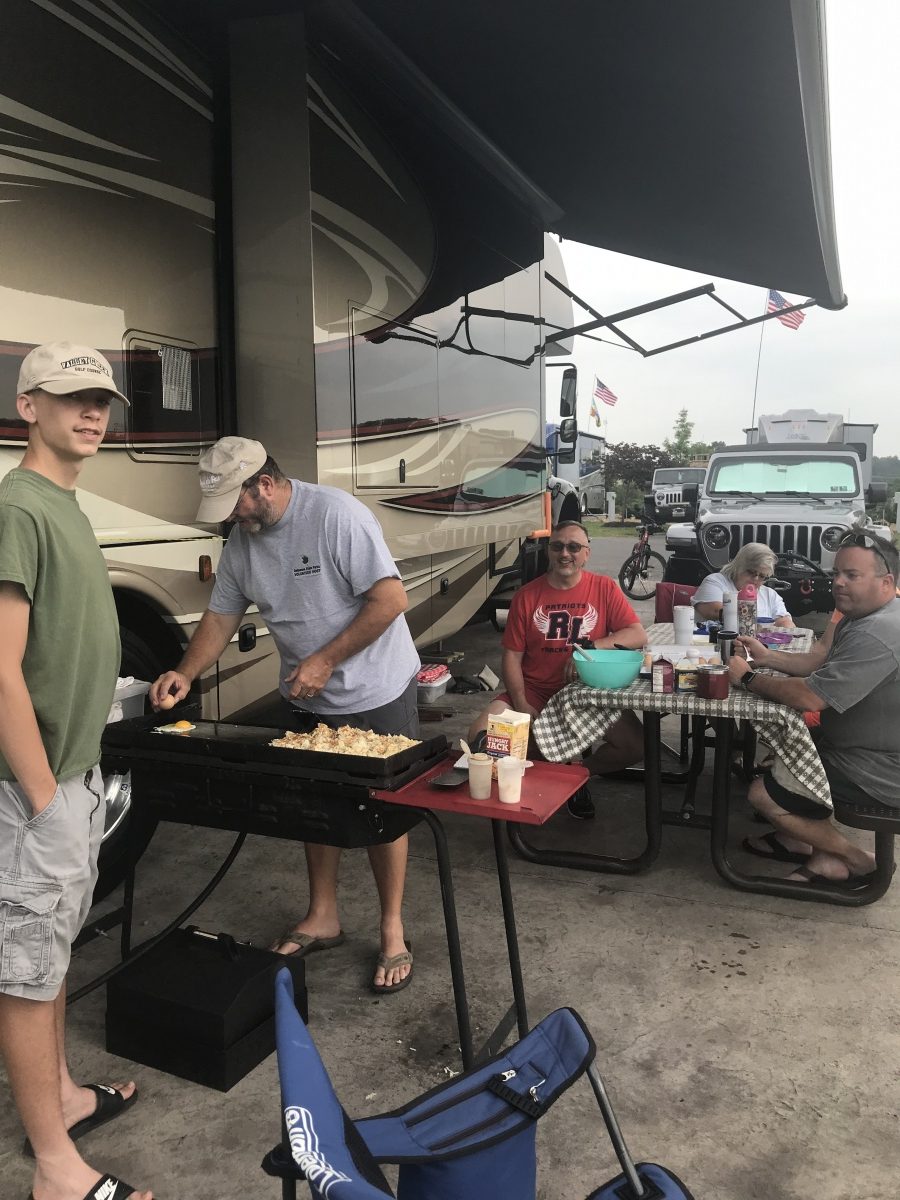 9:00 am
Various
Rally Tent
Breakfast Buffet
Chip in to have a pack of flat iron griddle aficionados whip up a host of breakfast fare. Menu includes: Bacon, Sausage, Hashbrowns and Eggs. Potential for some other surprises included!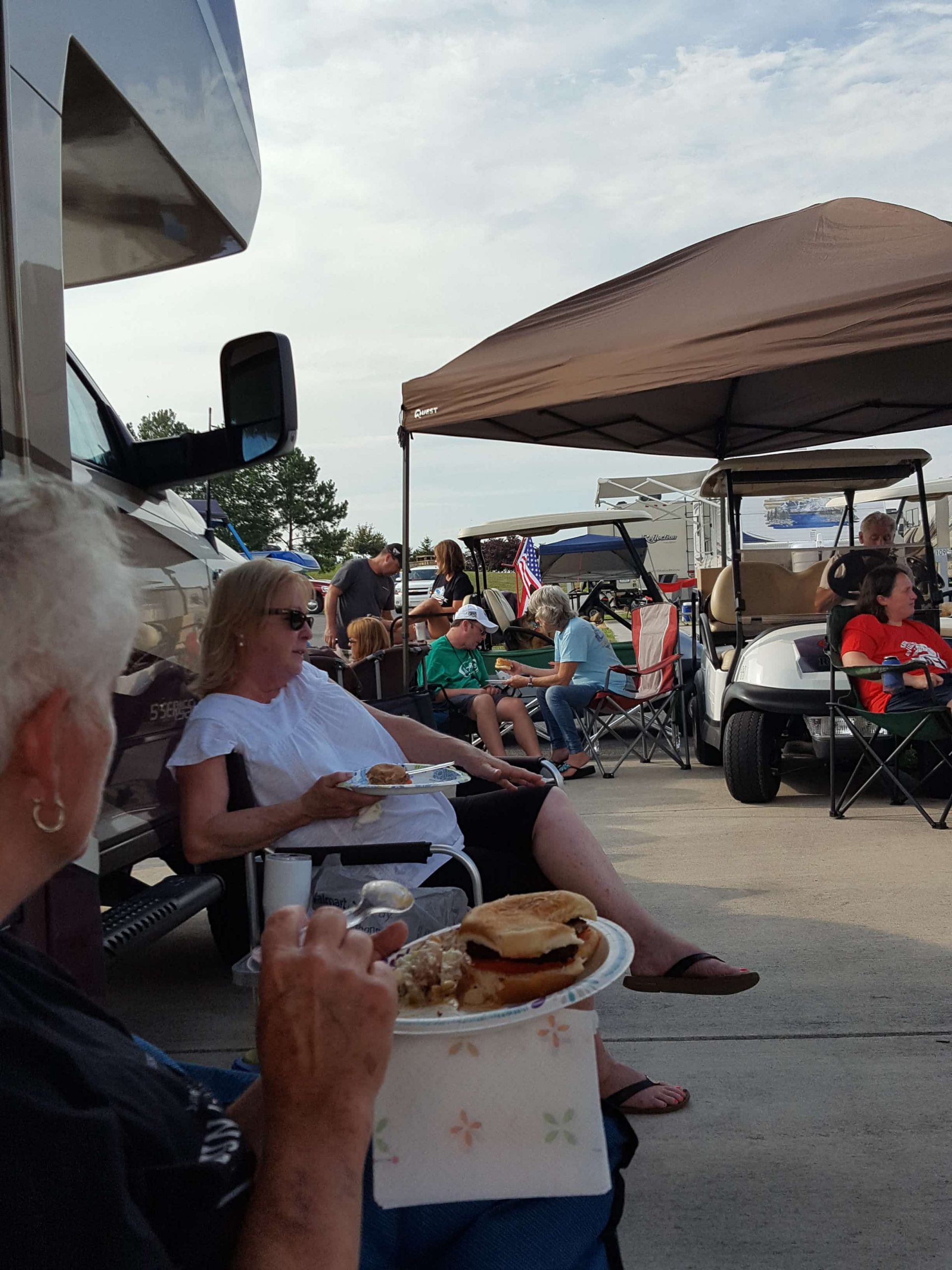 7:00 pm
Picked up at Resort
Savannah Ghost Trolley Tour
Explore our city's haunted history with Old Savannah Ghost Tours, an award-winning, locally owned and operated company that brings the city's dead to life with our spine-chilling ghost tours. Trolleys have been coordinated to pick us up at the resort so there's no transportation necessary. Limited tickets, so this one will likely sell out!
Planning to attend?
Get Registered!
Once you've made your reservations at the Campground, please select the number of tickets below and complete the registration form.  The General Admission tickets are simply to track everyone attending, so please include all of your party.  The remainder of the tickets are optional sessions within the gathering.
Amazing Partners
& Sponsors
Have Question?
Contact Us!
CreekFire Motor Resort
275 Fort Argyle Rd, Savannah, GA 31419
Friday to Monday
June 11th to 14th, 2021
Don't let this unique opportunity to meet and interact with a huge group of other Dynamax owners pass you by!